Fernand M. Boisvert, 1930-2020
Celebration of Life of Mr. Boisvert Postponed
Due to an increase in COID-19 cases in Tokyo and the Metropolitan government going to the highest warning level, we are postponing the planned "Celebration of Life of Fernand 'Andrew' Boisvert" indefinitely. We apologize for any inconvenience this may cause.
All physical and virtual religious events planned for this Sunday at school are postponed.
On behalf of the Boisvert family, the Brothers & school, thank you for your understanding.
Fernand M. Boisvert, 1930-2020
Dear Friends:
Mr. Fernand M. "Andrew" Boisvert has passed away. Formerly a Brother with the FIC, and better known as "Br. Andrew," he was born in Canada on March 3, 1930, and passed away in Tokyo on November 11, 2020. Andrew was 90 years old.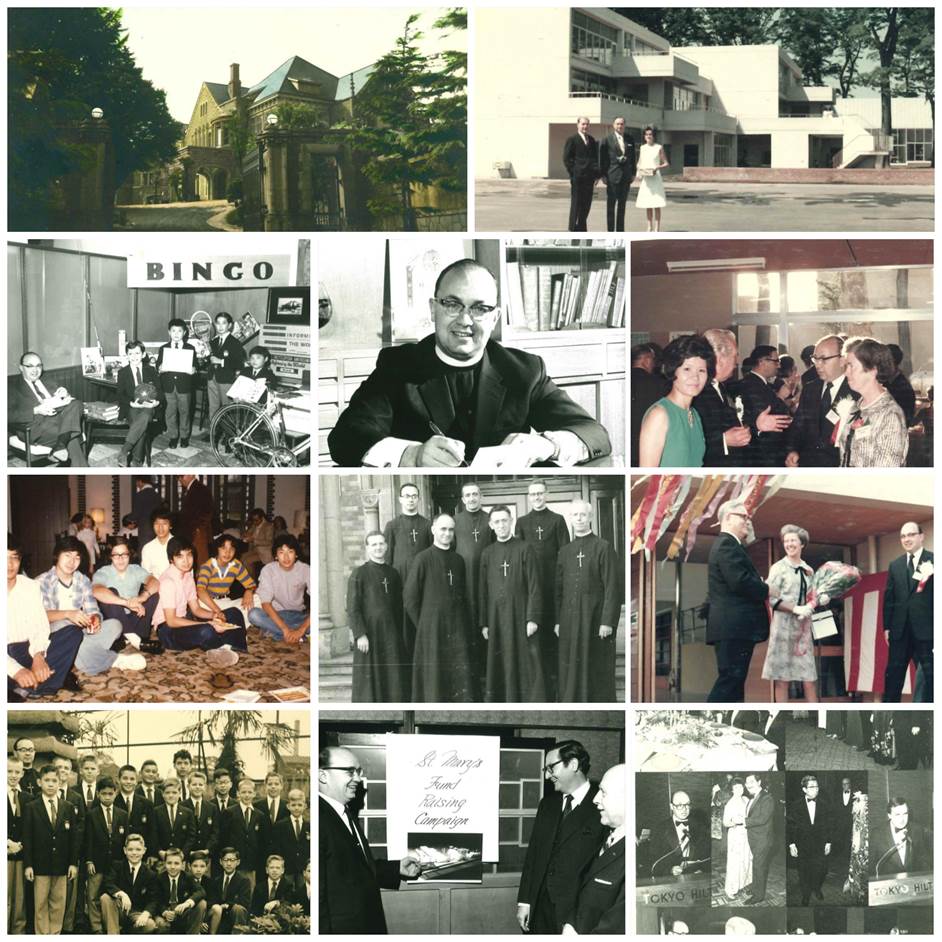 Mr. Boisvert served as headmaster at St. Mary's from 1965-1981, then again from 1984-1989. His wife, Agnes, recently passed away (Oct. 20). Both Agnes and Andrew are in our thoughts and prayers. Many alumni will mourn his passing.
There will be a Liturgy and "Celebration of Life for Andrew" on Sunday, November 22, 2020, at 10:00 a.m. Japan Standard Time (JST). Francis, Andrew's stepson, is planning on attending, and his other stepson, Patrick, is unfortunately unable to do so because of travel restrictions.
Due to the coronavirus situation and to maximize attendance opportunities, we will be livestreaming the service and discouraging physical attendance at this event.
Sincerely,
Saburo Kagei